Join our close-knit, vibrant and caring community…
This is a fantastic time to join Ormiston Denes Academy. We are an exciting and forward thinking comprehensive academy with high expectations for all its students and staff.
We are clear on our key priorities in order to provide an inspirational education where every young person is ready for life in our global community. Our students have an appetite for success and our staff are committed to unleashing their potential. Parents are supportive and loyal to the academy. The strong alignment amongst stakeholders makes this academy a great place to work and take your career on to the next level.
Ormiston Denes is a vibrant and caring learning community. We are committed to ensuring students are stretched intellectually and foster a love of learning, whilst feeling valued, happy and safe. In addition to facilitating academic success, life at Ormiston Denes provides the platform to allow us to commit to the growth and development of our students culturally, spiritually, morally and socially, whilst enhancing their sporting talents and furthering their artistic gifts.
All our staff have the opportunity to:
Play a significant role in the development of Ormiston Denes Academy.
Develop their skills in a highly rewarding environment with the shared aim of enriching the lives of the students who attend the academy.
Join the OAT family and receive comprehensive CPD through the school and associated networks.
Ormiston Denes Academy is an equal opportunity employer and supports the safeguarding and protection of children and individuals.
Current vacancies at Ormiston Denes Academy
All vacancies are posted centrally on the OAT Careers website. Please visit OAT Careers – Ormiston Denes to view all current vacancies for our academy and other academies in the Trust, and for all head office positions.
Teacher Training
The Oaks Norfolk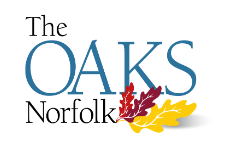 The Ormiston and Keele SCITT (OAKS) is pleased to announce a new and exciting hub based in Norfolk. The OAKS is an Ofsted Outstanding provider of Initial Teacher Training, working with seven hubs spread geographically across the UK. Our mission is to nurture future professionals and give back to the local communities through high quality teacher recruitment, education and retention. The OAKS Norfolk will now maintain and enhance the current outstanding provision that The OAKS offer.