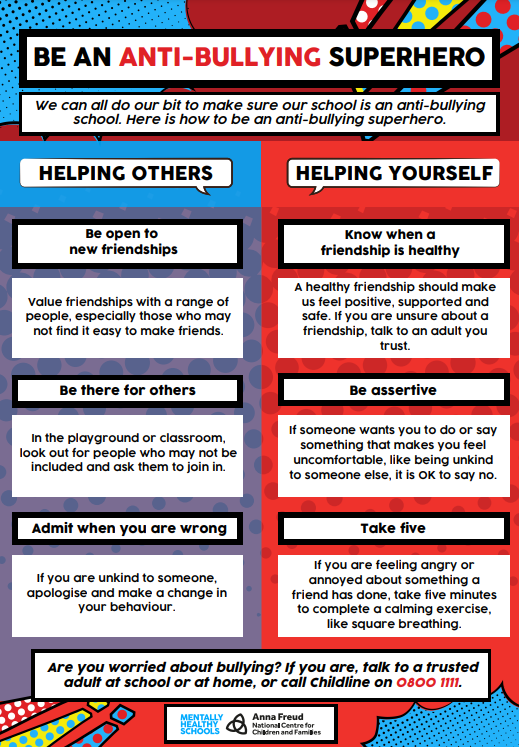 Our core belief is that everyone has the right to learn in a safe and supportive environment, free from prejudice. We look to prevent and reduce incidents of bullying by supporting the victim and challenging and re-educating the bully.
Bullying is defined as repetitive, intentional harming of one person, or a group of people, which involves an imbalance of power and an absence of remorse. We recognise that bullying can be of different types, which include:
Verbal
Physical
Emotional
Financial
Sexual
Cyber
Whilst bullying is not a breakdown of a friendship/relationship, an isolated incident or between two individuals of equal power, we acknowledge the distress and anxiety this may cause, and will work with each party to try and establish an acceptable resolution.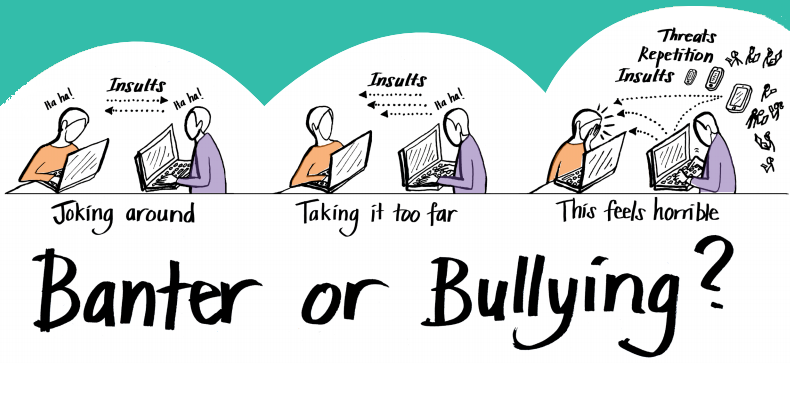 The Anti-Bullying Alliance has some helpful resources and tips around "banter or bullying".
In each case, we set out to prevent and challenge bullying, and raise the awareness of the impact it has through the following means: